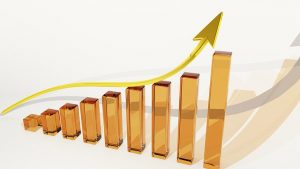 We combine SEO with Pay Per Click advertising to use the 2 best methods to increase the ranking of your website……..
The unique advantage of PPC marketing is that Google (and other ad networks) don't just reward the highest bidders for that ad space, they reward the highest-quality ads (meaning the ads that are most popular with users). Essentially, Google rewards good performance. The better your ads, the greater your click-through rates and the lower your costs.
SEO (Search Engine Optimization)
Optimize your web site for the search engines.
Meta tags
Title tags
Description tags
Keyword tags
H1 tags
Keyword page creation
Trending keywords
Google Analytics for tracking
Page optimization for important keywords
Check visitor traffic for trends
Pay Per Click
Pay-per-click marketing is a way of using search engine advertising to generate clicks to your website, rather than "earning" those clicks organically. You know those sponsored ads you often see at the top of Google's search results page? That's pay-per-click advertising.
Add PPC Keywords: Expand the reach of your pay-per-click campaigns by adding keywords that are relevant to your business.
Add Negative Keywords: Add non-converting terms as negative keywords to improve campaign relevancy and reduce wasted spend.
Split Ad Groups: Improve click-through rate (CTR) and Quality Score by splitting up your ad groups into smaller, more relevant ad groups, which help you create more targeted ad text and landing pages.
Review Costly PPC Keywords: Review expensive, under-performing keywords and shut them off if necessary.
Refine Landing Pages: Modify the content and calls-to-action (CTAs) of your landing pages to align with individual search queries in order to boost conversion rates. Don't send all your traffic to the same page.